7
Cult News
'Touch': Sky1 confirms UK air date for new Kiefer Sutherland series
Sky1 has confirmed the UK air date for
Kiefer Sutherland
's new drama series
Touch
.
The show - from
Heroes
creator Tim Kring - will launch on Tuesday, March 20 at 8pm.
Touch
stars Sutherland as Martin Bohm, a widower who discovers that his mute son Jake (David Mazouz) can predict future events.
The pilot episode aired as a special preview in the US on January 25 and will resume with
second instalment '1+1=3' on March 22
.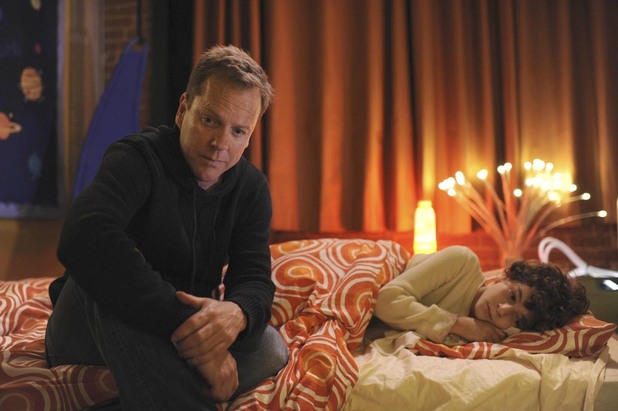 Sky1 will air the initial episodes without a gap, meaning that UK viewers will ultimately be able to watch new episodes of
Touch
five days after they air in the US.
Danny Glover, Gugu Mbatha-Raw, Roxana Brusso and Catherine Dent also star in the series.
Sutherland previously admitted that
he was reluctant to sign up for Touch
after starring in Fox's
24
for eight years.
"I read
Touch
almost reluctantly," he confessed. "I think it was around page 30, I remember going, 'Oh, s**t', - I just knew I would be so remiss if I didn't take the opportunity that
Touch
was."
> Touch: Is Kiefer Sutherland's new show a success?
Watch a preview of
Touch
below: