0
Cult News
Joel McHale denies 'Community' Chevy Chase feud: 'He's still loved'
Community
actor
Joel McHale
has addressed Chevy Chase's voicemail scandal, insisting that their co-stars still "love" the actor after he criticised the show's quality.
Chase was said to be
feuding with the comedy's creator
Dan Harmon and left
an abusive message on his phone
following an incident during filming, which was then made public.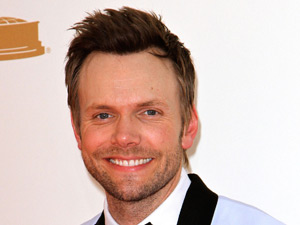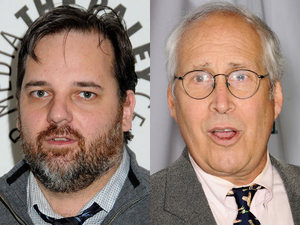 Although Harmon has since
apologised for releasing the tape
, a second recording leaked in which Chase
described Community as a "mediocre sitcom"
.
Speaking on yesterday's (April 11) edition of
Late Night with Jimmy Fallon
, McHale joked that Chase doesn't have a good enough handle on technology to have left the voicemails.
"It's great, we love Chevy," he said. "He left these voicemails which were pretty incredible, but... it's not him. It's impossible because there's no way he could ever figure out voicemail.
"This is a guy who...[says] 'I'm going to send you a carrier pigeon and you can strap a note around its leg'."
When Fallon noted it must have been "rough" for Chase to have his rant captured, McHale jested: "That's the nature of voicemail. It records the messages."
Despite
defending his rant at Harmon
, Chase has said that he is
still "very happy" on Community
.
The show continues on Thursdays at 8/7c on NBC. In the UK,
Community
's second season airs on Sony Entertainment Television on Tuesdays at 10.30pm.
Listen to Chevy Chase's latest voicemail rant below: