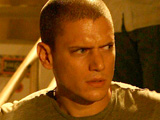 It's back! Many feared the lacklustre and shortened third season of
Prison Break
would be its last, but Scofield and his brutish brother Burrows were spared from the axe. Can the fourth season return the show to its former glories?
Cult Spy
looks at its prospects…
Prison Break
is renowned for its twists and shocks - and this is certainly true behind the scenes as well. The jaw-dropping u-turn to reinstate Scofield's love interest Sara Tancredi appears an act of desperation on the part of the producers, especially as the character was beheaded. How can the audience believe future events they witness when they have been so grossly mislead before?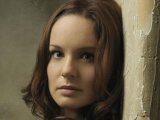 Yet there's no doubt that Sara's absence in the third season greatly contributed to its mediocrity, especially as the sight of a sweat-soaked Scofield brooding over his lost love became tedious in the extreme. To some extent, the sink-or-swim nature of the fourth season will depend on how cleverly they can explain Tancredi's return.
Does the name Veronica Donovan ring a bell? If not, then here's a quick refresher. She was the female lead throughout the first season of
Prison Break
and behind the fight to free Burrows from his death sentence until she was
unexpectedly shot dead
in the first episode of the second year. Prepare for another big name to be given a token dispatch during the fourth season premiere.
Assuming Veronica really is dead (a hard thing to do, given the Tancredi resurrection), then all signs point to a repeat shock slaying. Just last week,
E! Online
stated that "at least one actor will be leaving the series for good" and that their identity will be a "genuine surprise" to viewers.
In addition,
Prison Break
execs have spoken of their desire to reinstall the cryptic mystery element to the show, one that's been missing since Scofield's full-body tattoo stopped serving any purpose. Well, it gave a fine excuse for the guy to wear his sweat-soaked top to save the make-up department some hard graft.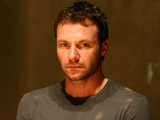 Move over Bill Oddie, here's some proper ornithology – for Whistler's bird book holds the key to the new mystery. "We're going back to some old-school, season one storytelling with the book," producer Zack Estrin told website
Zap2it
. "Just as Michael's tattoos [in the] first year, the book has this season's mysteries in it - riddles, clues, puzzles. Our guys will need to get a hold of that book in order to complete their tasks for season four."
As if that wasn't enough harking back to the glory years, there's apparently another jailbreak on the cards this season. How can the writers contrive a reason for Scofield to bust out from behind the bars on a third occasion? To be fair though, the show's title of
Prison Break
does somewhat limit the format. What would
Heroes
be like without any, erm, heroes?
> Click here for our review of Prison Break's third season