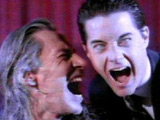 Strange goings-on in a rural town populated by messed up youngsters, drug addicts, a mystery killer and all manner of non-human entities lurking in the woods. This could apply to both the legendary
Twin Peaks
and the triumphant new series
True Blood
. Of course, there are major differences between the two shows, but it's quite interesting to see the amount of similar traits that they do share - and not just their uber-cool brilliance!
>> Handsome local lad embroiled in drugs, promiscuity and suspected of murder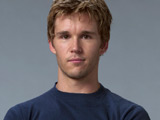 Sookie Stackhouse's brother Jason has charmed his way into the pants of many young ladies. The blond badboy is much like the character of Bobby Briggs in
Twin Peaks
, who had dalliances with both Laura Palmer and Shelley. Vampire blood is Jason's drug of choice, while cocaine was the best Bobby could get hold of from across the border. Not even the Renault brothers dealt in blood! Furthermore, both lads were brought in for questioning straightaway when former flames were brutally murdered. To paraphrase Agent Dale Cooper's calculator - they didn't do it.
>> Pie Fetish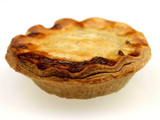 The warm succulent waft of "damn fine" cherry pie drafted across Twin Peaks courtesy of the RR Diner, with Dale Cooper and many other characters totally obsessed with devouring that dessert. At one stage, hilariously hard-of-hearing FBI chief Gordon Cole boomed out the immortal line: "I plan on writing an epic poem about this gorgeous pie!" Meanwhile, in
True Blood
Sookie's grandmother's pecan pies are almost fetishized by those around her, and Sookie finds solace in this dessert after a traumatic moment in her life. Later, her attempts to track down a waitress she saw murdered in a vision leads her to Big Patty's Pie House and a mysterious local who lurves dem pies...
>> Dumb Deputies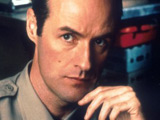 Neither
Twin Peaks
nor
True Blood
give off the impression that the local law enforcement is policed by members of Mensa. Deputy Andy proved to be a hilarious source of amusement in the former series, prone to breaking down in tears and a spot of slapstick. In
True Blood
, Detective Andy is the object of ridicule for the residents and often makes a fool out of himself by following the wrong mystery killer scent or trying to work out the reason behind Sam's strange behaviour.
>> Surreal Fantasy Sequences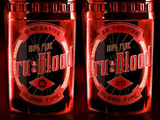 Dancing backward-speaking dwarves and cryptic giants popped up in Dale Cooper's prophetic dreams, although it's a surprise he could sleep at all given his fondness for a good ol' cup of Joe (preferably made from a fish-free percolator). In
True Blood
, the flights of fantasy stem from the vampire blood-induced tripping experienced by Jason and Amy together, taking them into various luscious dreamscapes - with no red drapes in sight.
>> Separate TV Narrative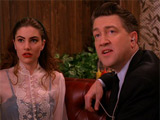 In the first seasons of both shows, the attention is fairly regularly shifted onto the action occurring on a television set. In
Twin Peaks
, the community was absorbed with the ongoing melodrama of the 'Invitation To Love' soap, which threw up various themes that echoed the 'real' narrative of the main show. In Bon Temps, Louisiana, the residents are often glued to the developing drama on the news channels concerning the civil liberties of vampires and the various political wrangling related to it.