Mike's suffering the after-effects of his encounter with the wall last week but at least he's learned a valuable lesson: "I know from now on not to bang my head into walls anymore because the walls in Italy are pure brick and mortar."
Poor Mike feels helpless because he can't eat or indulge in any GTL - cue lots of shots of him groaning and struggling to reach his drink on a nearby table.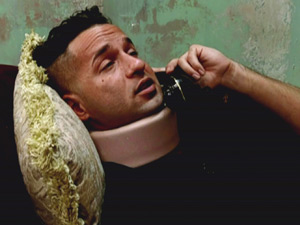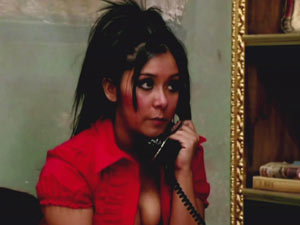 Unfortunately for him, he's not getting any sympathy from Vinny or Pauly D (who dons a neckbrace to mock him) or JWoww, who thinks he's "milking it" and points out it's a self-inflicted injury. Mike's feeling so bad, however, he's considering leaving.
Luckily, Ronnie decides to put their past differences aside and cheer him up: "Even though we fought I'm not a bad-hearted guy and I don't want to see somebody in the condition he's in."
Ronnie's pep talk works and Mike decides to stay: "I got heart, that's who I am. I'm going to stand up and stay. The Situation is back!" He even removes his neckbrace to signal his new start.
Things aren't going so well for
Snooki
, however, who calls boyfriend Jionni to murmur flirtatious comments down the phone but is told she's acting "stupid". Snooki's understandably upset by the thought her boyfriend is getting mad at things she says naturally but Ronnie advises her never to change who she really is.
A later conversation between Snooki and Jionni also ends in tears for Snooki. She calls him after leaving a club and he accuses her of being "bombed" and asks if she hooked up with anyone. She says she misses him and wants to see him.
Ronnie then intervenes and tells Jionni that Snooki does love him and miss him but Jionni doesn't seem too interested in hearing that, instead asking for Snooki back on the phone.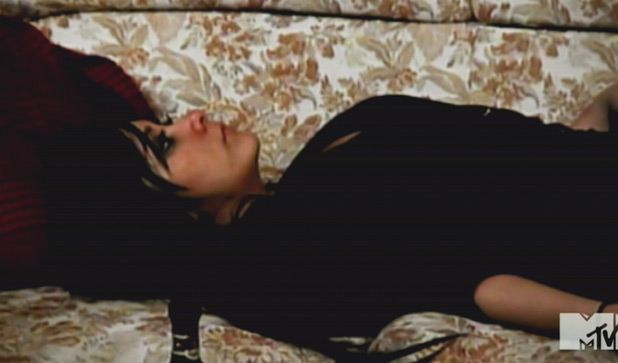 Later, the housemates decide to stage an intervention to get Snooki out of her funk by saying they want her to have fun and that doesn't seem to be happening with Jionni right now. Snooki defends her relationship and doesn't think she needs an intervention: "I'm not addicted to heroin. I'm just addicted to my boyfriend's penis. That's all."
Ronnie, meanwhile, has things to sort out with Sammi. She's not happy he brought another girl's number into the house and then used it, but Ronnie counters that he came to the house not knowing what was happening between them and not really trusting Sam.
Sammi can't understand why he wouldn't trust her and points out they were friends but she thinks he's "done her f**king dirty" even if they were single.
The other housemates are wearily listening (unavoidably) to every word in the next room. "If I have to hear Ron and Sam fight one more time I'll smash my head against the wall," says Pauly. Vinny agrees: "It's like listening to the same annoying record over and over and over."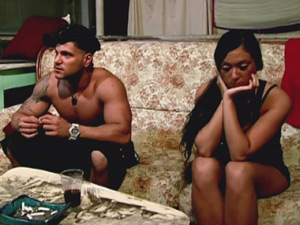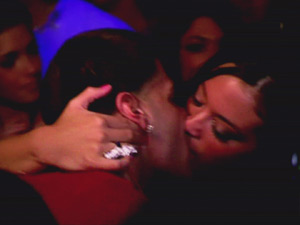 Vinny eventually intervenes to "kindly" plead with Ronnie and Sammi to keep their fighting away from the rest of the house because it leaves them feeling "negative" and they want to enjoy Italy. Surprisingly, they seem happy Vinny felt comfortable enough to express his feelings and agree to behave better. Sam even decides to give Ronnie another chance because he spoke differently to her during the talk.
> Read Digital Spy's full Jersey Shore headlines
Other highlights from the episode:
Snooki v. The Priest
Snooki is walking past a church when
a priest tells her to "cover [her] body up" outside the building
. She's not too happy: "He basically just called me a whore! At my church they'd be like, 'nice outfit'. God likes my tits. God made my tits." JWoww's response? "God didn't make mine."
Snooki wants Mike to apologise
Snooki still wants Mike to apologise for telling everyone they hooked up while she was seeing Jionni. He says that he feels bad betraying her trust and wants to "man up and apologise" but he doesn't exactly say sorry. He says that he maybe shouldn't have told Ronnie but should have confided in Pauly instead. Snooki is exasperated but Mike says that he needed advice. She walks off.
Snooki v. Deena
Snooki and co aren't too happy at some of the "bitchy" girls at the club, insults are shouted, a drink is thrown over Deena... It ends up in some sort of mini-brawl but turns out that Deena and Snooki are actually going for each other in all in the confusion. Oops.
Deena is creeped out by her waiter
Deena invites her cute waiter friend over one night but gets creeped out when he says an apparent hickey-looking mark on his neck was given to him by his sister when they were innocently playing. "He is not getting the golden ticket," she says.
Jersey Shore airs Thursdays at 10pm on MTV